Constructions & Renovation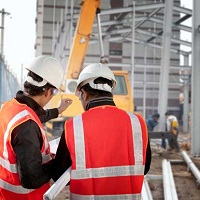 We, Reliable Estate provide you solution to every situation you face on daily basis like plumbing, electricity, painting and carpentry. Backed by dedicated employees who are experts in their fields, we serve you the best services in the town. We are one of the premier electrical contractors based in Chandigarh. You can easily reach out for our plumbing contractor in Mohali. Also, we provide you the best painting and carpentry contractor services.

The various services that you can avail from us are installation of lights, wirings, fans and other electrical equipment; fitting of pipes and checking and repairing leakage problems. Beside that we render painting services including carpentry services like making and installing wooden almirahs, modular kitchens and cabinets in bathrooms and bedrooms. We undertake work with high responsibility, show honesty and integrity in work, and fulfill the promise to complete our work in time.