Real Estate Consultant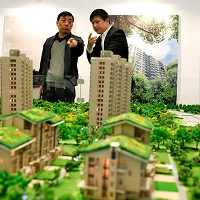 Reliable Estate, are major real estate agents located in Chandigarh. Our main business is dealing in properties in the regions of Chandigarh, Jaipur, Mohali, Panchkula and Zirakpur. We provide assistance to our clients in dealing with buying and selling of residential, commercial, industrial, agricultural and heritage properties. We help our clients negotiate in all property related dealing and transactions. As towns like Panchkula, Mohali and Zirakpur are consistently developing into major industrial, commercial and residential cities, it becomes essential to consult a real estate agent to crack the best deal.

Apart from offering services as real estate consultants, we also offer property management services. After buying a property or before selling it, it is essential to maintain it so as to keep it in good condition. We also provide excellent property management services to our clients, which includes maintaining the outer physical appearance and the interiors. Property management also includes acquisition of property, its control and accountability and its utilization and disposition.